Our consultants and trainers are hired based on their experience and achievements; they are highly qualified and knowledgeable in their respective fields, at local and regional levels. All our consultants have practical experience ranging from 10 to 30 years in their areas of proficiency. We appoint the best professionals to match each engagement requirements with our client expectations. In our network, we have more than 500;
Business Consultants
Leadership Experts
Executive Coaches
Subject Matter Experts
Business & Technical Trainers
Excellency Experts
Certified Assessors
Featured Consultants
1- John Bentley: Leadership Consultant, International Facilitator and Executive Coach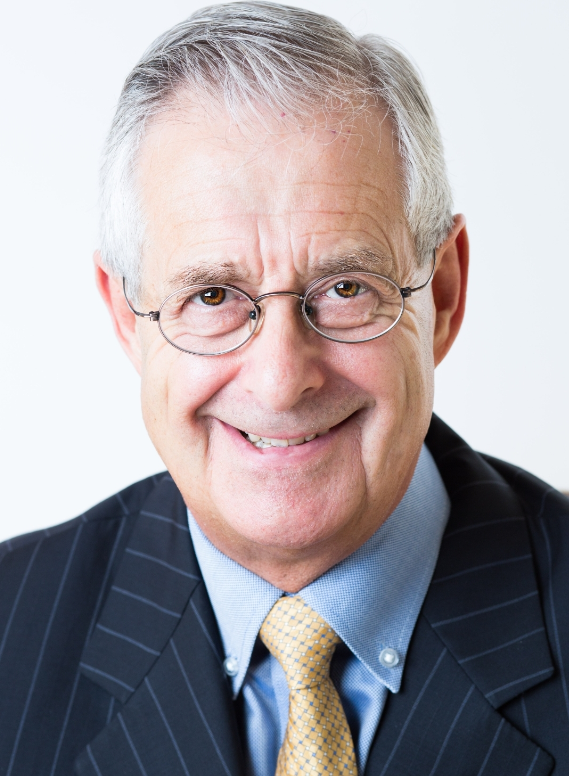 John provides consulting, coaching and leadership development programmes for executive clients and work units. He has extensive experience as a director and consultant in executive coaching, organizational development, quality process improvement, management and professional development that spans over thirty years in a wide range of industries and across management levels, both domestic and international. He is experienced in delivering programs targeted to C-suite level and he coaching CEOs as well as high profile executives through significant business and operational change processes to develop leadership and team skills in various companies. Areas of focus include management development, sales skills, team goals and performance improvement, facilitating cross-functional and divisional collaboration so that work units work more effectively together to achieve the organization's objectives. Additionally, enhancing leader and team performance, dealing with change, process and quality improvement, diversity and inclusion are among his specialties, using Emotional Intelligence to facilitate positive change.
2- Habib Sabeh: Talent & Management Consultant, Sales Expert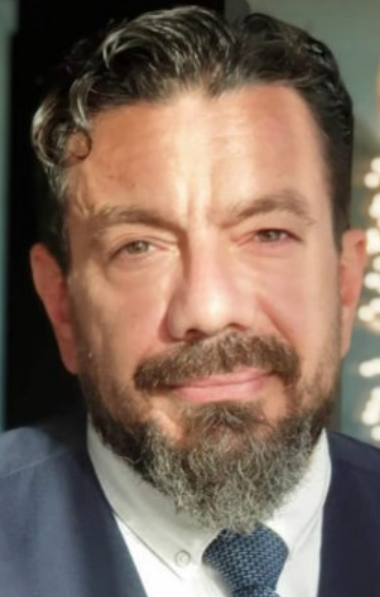 Habib is an expert consultant with a very strong track record in sales and marketing across the MENA region. Before moving into training and development, he had over 20 years' experience in sales, marketing strategy, project management, consultancy, management development, media marketing, PR, event management, creative and slogan effects in advertisements. Habib has been involved in very complex negotiation and sales situations, working with high profile companies such as Philips, DAMAC, Nakheel, Al Qudra, Motorola, H2H, Mitsubishi, Cirque Du Soleil, and Manpower. In his Sales, Marketing, and Negotiation Skills programs, he brings this invaluable experience and expertise, from working with these organizations, into the training room. Having worked in commerce and business for over 18 years, Habib decided to put his skills to use in a different role; this resulted in a move into training and development. He enjoys developing individuals, and believes that training provides him with the opportunity to use his knowledge and experience, to enhance the careers of others. His aim is to help those attending his programs, to improve their overall business performance.
3- Anand Raj Alexander: Sr. Consultant and Instructor - Telecoms & Project Management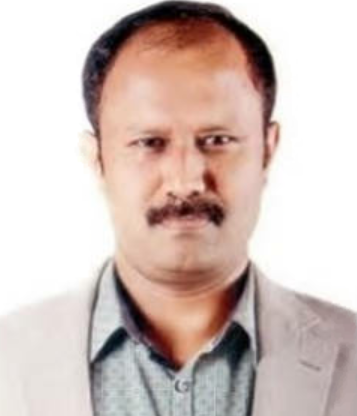 Anand is a seasoned Telecom and Management Engineer with sound instructional design capability and over 20 years in-field experience teaching and working with major telecom operators in the MENA region. His key expertise is the ability to communicate complex ideas effectively using a unified approach to training, reinforcing learning by relating theory to practice. He is currently delivering trainings on a broad set of topics that include 5G, 4G LTE, SDN/NFV, TETRA, microwave, SDH, DWDM, MPLS, IP networks, satellite communication, VSAT systems, project, and risk management. He developed more than 30 student handbooks on telecom and project related areas. He trained 5,000+ staff in the areas of telecoms and project management. He ranked 67th in the Indian Engineering Services Examinations (IES-95). He travelled more than 10 countries across the MEA region to deliver telecom courses and conducted 3 credit courses on satellite communication for the Master of Applied Science program for University of Denver. He presented latest technologies in several GSAW and Informa MENA conferences. He also served in the Indian Engineering Services (IES) cadre, as assistant director-telecom.

4- Rubina F. Malik: Leadership Development Expert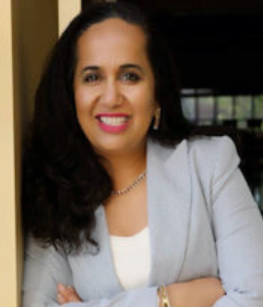 Dr. Malik has over 15 years of experience coaching leaders at all levels across diverse industries and has broad experience and skills in areas critical to enhancing leaders, teams, and talent development. Her capabilities run the full spectrum of individual and enterprise-wide improvement. Rubina has concentrated her efforts on talent development, facilitating leadership development planning and training, diversity and inclusion, strategic execution, and implementing successful succession planning strategies. Rubina's authentic style creates trust, prompting clients to gain self-awareness thus driving internal and external change to reach their highest level of performance and effectiveness.As a scholar-practitioner, she has combined academic research and both industry and teaching experience to develop a unique and powerful approach to her work. She provides skilled assistance to help organizations and individuals successfully navigate the realms of talent development to enhance the engagement, retention, and promotion of diverse candidates.
5- Hassan Raza: Training Consultant & Telecom Technical Advisor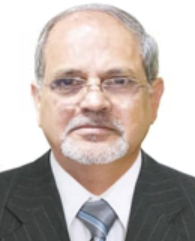 Hassan is a dynamic, results-oriented professional with a track record of high performance for managing key strategic ICT projects of challenging environment at International levels. He is a multi skilled engineer, with 30+ years of experience working across Engineering, Business & Project management platforms bracketing ICT Solutions, Fixed Access Networks, Digital Technologies, End User devices & Network Equipment, Testing Tools, Fiber Optic & Copper Cables, Staff Competencies Development, ICT Service Delivery & Assurance, Pre-& Post Sales Technical Support. Hassan is an experienced trainer with superior interpersonal skills, ability of motivating multicultural staff for peak performance, developing staff competencies on Telecom Fixed Access network construction & management, ICT and Digital technologies, LMC solutions, CPE Installation standards, Network Tools & Test Equipment and Business Development processes.

6- Krishnadas Arakkal: IT, Network & Web Security Trainer and Consultant
Krishnadas Arakkal is an IT Professional, having more than 22 years of experience in IT administration, Security & Training which include deploying, managing, and securing both On-Premises and cloud-based environments. He is specialized in Vulnerability Assessment & Penetration Testing, Microsoft Windows Server, Exchange Server, Azure, office 365, Lync Server, Skype for Business server, SCCM, SCOM, Virtualization with Hyper-V and VMM, ITSM with System center Service Manager, PowerShell, Cisco routing & Switching, Information Security, RedHat Linux, ITIL. He worked as a corporate trainer since 2016 in several organizations such as Etisalat Academy, Horizons, Sites Power Training Center, IITC (OHI group company). He also worked as Network Administrator (1998-2006) in Vidya Academy of Science & Technology, Karrox Technologies & Institute for Research & Service in India hence his solid hands-on experience in IT.
7- Lucy Mackintosh: Learning & Development Consultant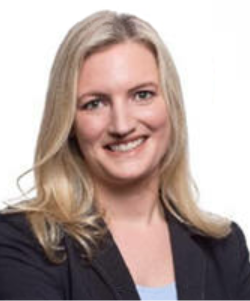 Lucy has over 20 years' experience in Human Resource Management and Learning and Development and two related qualifications - BSc (Hons) in Human Resource Management from the University of Bath UK, and a post-graduate diploma in Personnel Management, accredited by the CIPD (Chartered Institute of Personnel and Development.Lucy gained an extensive range of HR experience working in large organizations in London, including Visa International, the FSA (Financial Services Authority) and the NHS (National Health Service). In 2007 she was head-hunted for a senior role at Standard Chartered Bank, Dubai, specializing in Employee Reward and Performance Management. During this time she also managed the HR Forum in the UAE, which aimed at promoting HR best practice in the region.Lucy studied to become an NLP (Neuro-Linguistic Programming) Practitioner; MBTI (Myers-Briggs Type Indicator) Facilitator to understand personality types; and a certified Life Coach. These qualifications have greatly increased her skills in understanding, communicating with, and motivating others. Lucy is also a CIPD approved Trainer and teaches students in the UAE on all modules of Level 3 and Level 5 of the UK HR Professional qualification.
8 - Mohammad El Medawar:Talent Professional & Consultant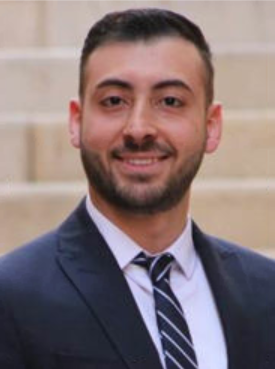 Mohammad El Medawar is a Microsoft Certified Trainer and founder of Websaytat.com, a professional business for web design and development. Mr. El Medawar obtained his BS and MS degrees in Computer Science from the Lebanese American University. He is also Microsoft Office Specialist (MOS) Master, PHP, IC3 and ICDL Certified along with various achievement certificates like CompTIA Network+, Online Safety, Cloud Computing, and Project Management Professional. Mohammad has more than 10 years of experience in teaching and training. He taught at the Lebanese American University, American University of Beirut and Sultan Qaboos University. Mohammad also delivered various training in Lebanon, UAE, Sultanate of Oman, Saudi Arabia, Egypt and South Korea. Mohammad delivers customized training courses, in English and Arabic, designed to meet each company's training needs. Training courses have included Web and Software Programming, Microsoft Office Suite, Communication and Presentation skills, Project Planning, Business and Leadership skills among others.
9- Dr. Nader Al Adawi: Talent & Management Consultant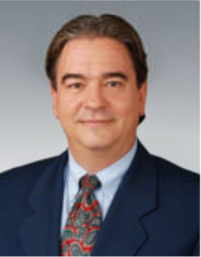 Dr. Nader is a qualified medical doctor, who moved into the field of pharmaceutical sales, and then into a senior professional corporate training career eventually becoming the Regional Training Manager for Saudi Arabia, Egypt, and the Gulf countries. Nader has a progressive view about Training, Learning and Development, and is highly competent in planning, developing, implementing and evaluating different training strategies. Nader developed a number of training programs on product knowledge, medical background, business understanding, and customer profiling. Working in the marketing function exposed Nader to potential clients of different cultures and nationalities. He worked closely with many healthcare key opinion leaders, to develop educational programs for their staff of different departments. This helped Nader understand the explicit requirements of customers as well as a professional approach providing exceptional customer service. In 2012, Nader re-joined the corporate life in a senior position as "Regional Training Manager: for Johnson & Johnson Diabetes Care Companies for the Middle East & Africa regions; where he developed sound initiatives in learning, development and human performance improvement. Fluent in both Arabic and English, he is able to deliver courses bilingually with English materials, or in Arabic, with Arabic training materials. Nader is a Certified Life Master Coach from the American Union of Neuro-Linguistic Programming, and member of The American Society for Training & Development (ASTD), currently Association for Talent Development (ATD).
10- Catherine Bentley:Business Consultant, International Facilitator and Executive Coach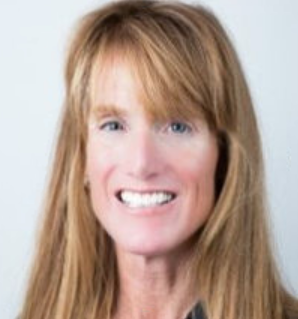 Catherine has a wealth of experience in learning and development. She has worked as a Senior Managing Partner within a leading UAE training and development organization with 14 years' experience in the Gulf region. Catherine is a results-driven and energetic achiever, committed to wide-ranging challenges and adept at achieving results through engaging and motivating teams and individuals. She successfully coached over 100 senior executives of high-profile Middle East banks in the development and application of Emotional Intelligence competencies, to enhance leadership and team performance and reduce staff turnover. Catherine developed and implemented Business Skills Development Programs for luxury retailer customer service teams. She coached Emirati professionals in Professional Presence to prepare for career fast-tracking, designed and delivered a range of tailored soft skills development programs for Hospitality and Healthcare Sector Clients. She also coached a Leading Medical Practitioner Executive Team through significant business and operational change processes, to develop leadership and team skills.
11-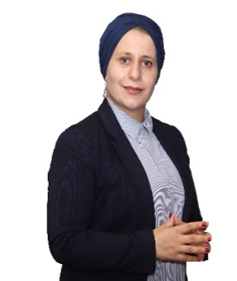 Fadia Jamil: Excellence and Strategic Consultant & Trainer
Fadia is a management consultant having over 15 years of experience across many industries, NGOs, and government entities in many areas such as: leadership and development, strategic planning, innovation and talent management. She has aquired distinguished skills in many areas such as management, communication, motivation, development, performance management, with high ability to deliver real value to variety of target audience. She has a wide experience in working with international entities across the Middle East, and GCC. Throughout her training programs, she helps participants realize their distinctive capabilities, focus on progress, and assure lasting improvements to their performance.She is highly experienced in women empowerement programs, performance management, body language and cultural change. She holds an MBA in Leadership from Jordan, she is an EFQM Certified Assessor (2020 Model) and a Certified Body Language Trainer from the Netherland.