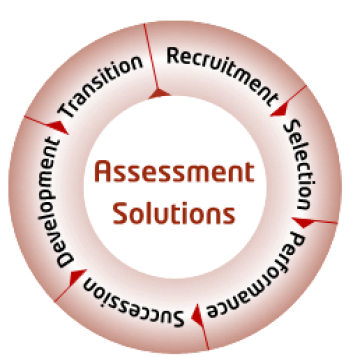 We provide selection of employee assessment tools to help our clients assess the capabilities of the employees for recruitment, development, transition, selection, performance and succession.
Our in-depth assessments can help organizations identify key skills and competencies required for particular roles to match the right people to the right job. These scientifically tested and validated tools provide unparalleled insight, are clear, available in different languages, concise, and easy to understand.
Most of our assessment tools can be delivered online or onsite as per the client requirements.
In addition to identifying gaps, our assessment tools help you:
Develop effective leaders, managers and team members
Measure and improve performance
Recruit and retain talent
Build a knowledge culture
Build effective talent management and succession planning solutions
Our Assessment Tools
Our tools include;
Online psychometric personality assessments; assessing different personality traits such as vocation, EI, leadership, teamwork, motivation, ethics, etc..)
Online psychometric ability/aptitude assessments; assessing different abilities such as verbal reasoning, numerical reasoning, etc..
Technical and behavioural competency-based interviews; face-to-face assessments by certified assessors designed based on client-specific competency framework or standard framework to assess competency mastery.
Knowledge-based assessments; testing knowledge in specific technical areas such as sales, finance, IT, project management, etc..
Assessment & development centres; consisting of several assessment tools, techniques and approaches, including simulations, interviews and group activities, and aiming to aid the organization in selecting best candidates, identify high potentials, career/development planning, and establish individual development plans.
360 Assessments; integrating a well-rounded assessment methodology in which the employees' colleagues, managers, direct reports, and employees themselves assess their competencies.
Individual Feedback Sessions
It is important for the individual and organization to receive maximum benefit from these assessments. This can be achieved, as a final step, through one of our consultants arranging a comprehensive feedback session with the participant. These sessions are typically one hour and can be conducted face to face or online to ensure the participant has full understanding of the assessment result and can plan development activities accordingly.
Integration & Reporting
The results of the comprehensive assessment process will be integrated and presented in a detailed, yet practical and actionable report format, including personal and management information and comprehensive reports.
Contact us to request our assessments portfolio.