Classrooms & Labs
Etisalat Academy has more than 50 classrooms and computer labs with state of the art and latest technology configurations and tools to enable world-class learning experiences. Our rooms are equipped with smart whiteboard solutions, variety of configurations, AV equipments, video conferencing tools.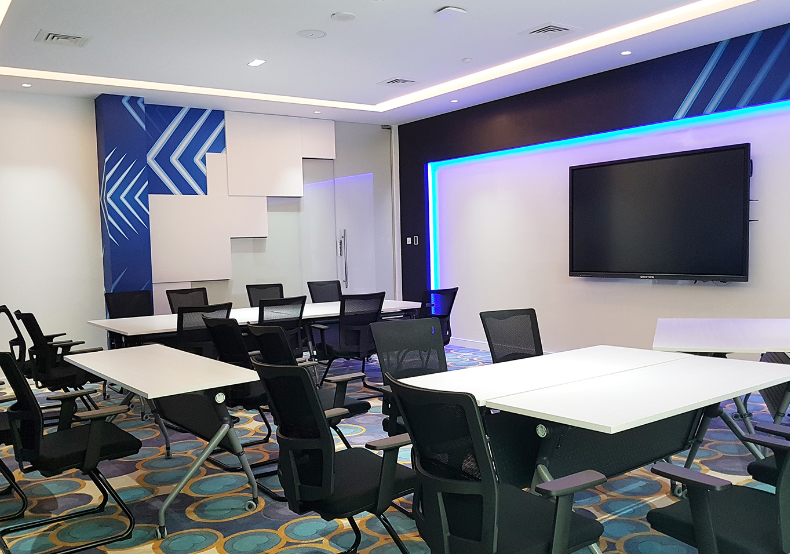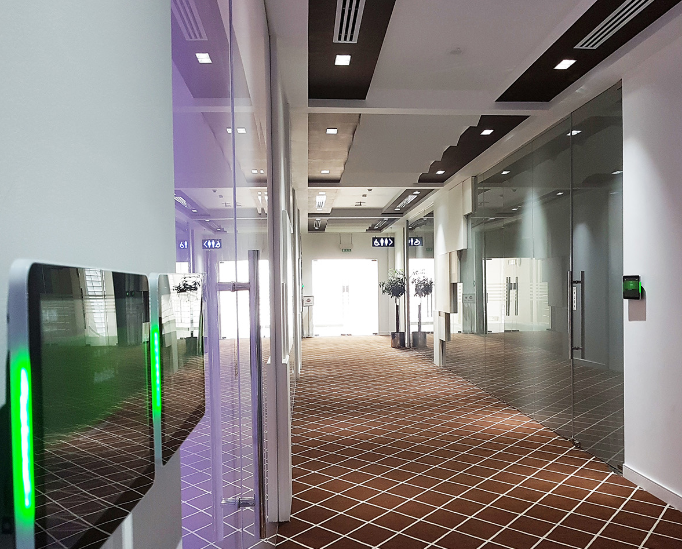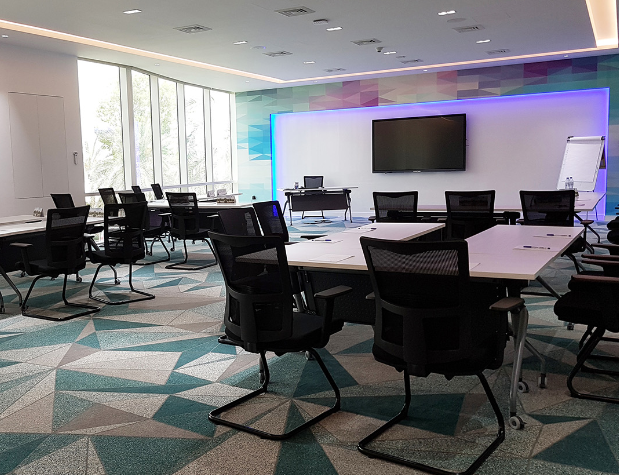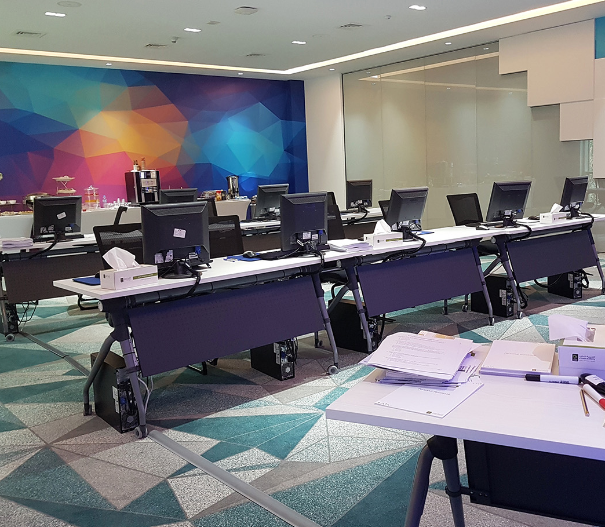 We also have:
Fully equipped Fibre Optics Construction Lab
Four telecom training workshops
Corporate meeting and conference rooms
Auditorium
An ideal choice for events, conferences and seminars, our auditorium has 280 seats capabity and is equipped with:
two private sound booths for translation
video conferencing equipment
WiFi
desk option with each seat.
Sports & Leisure Club
Etisalat Academy's Sports & Leisure Club is an outstanding facility that will not only allow you to meet your health and fitness goals, but will also give you the opportunity to play your favorite sports with friends, meet and socialize with other sports enthusiasts, or simply relax and enjoy some quiet time at the pool.
As one of the largest sports and fitness complexes in Dubai that is open to the general public, the Sports & Leisure Club features an amazing selection of indoors and outdoors facilities, including a natural turf football/soccer field, a running track, tennis courts, spa and swimming pools, basketball, handball, badminton, squash and volleyball courts, gyms, exercise studio, children's play areas, TV lounge and many more ways to spend quality time with friends and family.
Etisalat Academy Residence
Our 250+ room residence complex delivers pleasant hospitality not only to Etisalat Academy training program participants but to conference and trade shows visitors, sports federations and sports teams, as well as staff members on duty travel. We offer an unpretentiously charming experience with free Wi-Fi, outstanding sports & leisure facilities, a quiet and peaceful setting amidst beautifully landscaped gardens, and within a price range that appeals even to the most cost-conscious organization.